← Return to Posts
Our Missionary Friend Father David Beaumont
Published on September 14, 2020
We want to introduce you to someone very special. Father David Beaumont is a Capuchin missionary priest, who is walking in the footsteps of Padre Pio. Just like our favorite Saint, he felt a religious calling at a young age. He was an altar boy at 10 years old, entered the novitiate at 15 and was ordained into the Capuchin Order at 18. As he prepared for priesthood at Our Lady of Angels Province in California, he was deeply touched by the plight of refugees from El Salvador, Guatemala, Nicaragua and migrant workers from Mexico.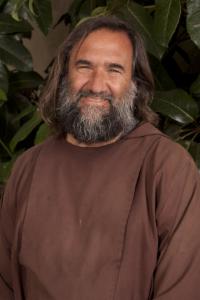 30 years ago, Father David was asked to join the Province's missionary team in northern Mexico. Little did he know how his life was going to change. From that point on, Father David has dedicated his life to bringing faith, hope and joy to indigenous tribes. For centuries after the Jesuit expulsion in 1767, the Pimas, Mayos, Yaquis and Guarijios had no priests to minister to them and their Catholic faith was based on oral traditions. They worshiped outside at makeshift altars constructed of rocks.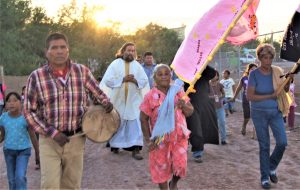 When Father David first arrived, there were no paved roads and no electricity. His first two years were spent visiting remote mountain villages, often riding a donkey for eight to nine hours along narrow mountain tracks just to get there. The native population lived in extreme poverty, living in shacks and caves. People were terrorized by dangerous drug cartels operating in the area. Murder, alcoholism, and suicide robbed many children of their fathers.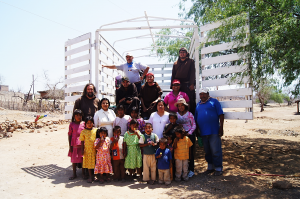 Little by little, through his great love of their culture and by learning their languages, Father David became a trusted friend. He was present at hundreds of births and baptisms, saw these children grow up, get married, have families of their own and be part of the next generation. Some of these children found their religious calling under Father David's guidance and have since become priests.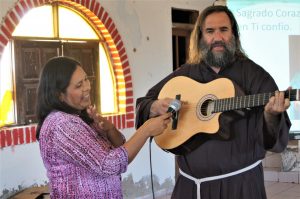 One of Father David's labors of love was the translation of the Holy Mass, Catechism, and Psalms into four native languages. He became a father figure to hundreds of children. More than just looking after their spiritual needs, he became their advocate. He worked together with the government to bring running water to the villages and initiate new farming projects to make the indigenous tribes self-sufficient.
He embodies the Capuchin values of love and caring for the neediest, often putting himself between harm and his people. Much like Padre Pio, he has worked towards alleviating their suffering and giving them hope for a better future.
For the past 15 years, we have teamed up with Father David to help him in his lifelong mission. The Padre Pio Foundation of America, because of YOUR generosity, has played a huge part in building chapels, spirituality centers and seminaries to secure the next generation of priests in Northern Mexico. Now anyone with a spiritual calling has the opportunity to receive a religious education at a seminary so there will always be priests who can minister to their people.